Meet Our Economists:
Kuhan Harichandra, Senior Economist, Ministry of Trade and Industry

Stephanie Mak, Head, Research and Statistic Unit (Planning & Policy), seconded to Economic Development Board

Andy Feng, Senior Economist, Ministry of Trade and Industry
---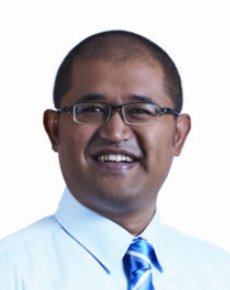 Kuhan Harichandra
Senior Economist, Ministry of Trade and Industry

Kuhan joined the Economist Service in 2004. As an officer in the Economist Service, he has been posted to the Ministry of Information, Communications and the Arts (MICA), the Ministry of Manpower (MOM), and the Ministry of Trade and Industry (MTI).

Kuhan holds both a Bachelor's and a Master's degree in Economics from the National University of Singapore.
What does a typical day in MTI look like for you?
In a day, I could do things as diverse as visiting business leaders to gather feedback on the latest trends in their industry; translating such business intelligence into a cogent picture of our outlook for the industry; evaluating the costs and benefits of government policies; as well as overseeing a think piece on an ASEAN country.

But honestly, there is no such thing as a typical day for an MTI economist. Every day throws up new challenges, each of which requires quick thinking, attention to detail and exploratory learning on the part of the economist. This is what makes me eager to come to work every day.
What has it been like working for such a wide range of ministries?
Think of the ES as an intensive, well-structured Management Associate programme – similar to those available in the banking industry. The postings to the various ministries like MOM and MTI have provided me with diverse learning opportunities. For instance, through these postings, I have acquired a better understanding of the functioning of our labour market at both the macro and micro levels, as well as gained in-depth understanding of our economy and industries. On the whole, I would say that the postings have helped me become a more well-rounded economist. I am now better able to appreciate the trade-offs associated with policy making.
What do you like best about working for the Economist Service?
The public sector provides a first-hand view of how economic research gets applied to the real world. Whilst policymaking is an involved and collaborative process, to see how empirical evidence and independent, rigorous economic analyses can contribute towards this process is gratifying.


---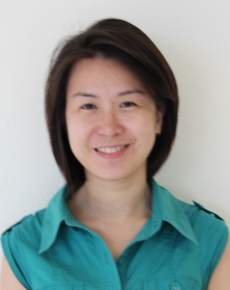 Stephanie Mak
Senior Economist, Seconded to Economic Development Board

Stephanie joined the Economist Service in September 2009. She holds a master's degree in Applied Economics from the National University of Singapore. Before joining the ES, she worked as an associate at an investment bank in Singapore.


Tell us a little about your career in the Economist Service so far.
I started in the Macroeconomic Analysis Unit of the Economics Division in MTI where I carried out surveillance on the G3 economies and conduct analyses on business costs. After obtaining my masters in Applied Economics at NUS under the MTI postgraduate scholarship, I was posted to the Research and Statistics Unit in EDB


How was the transition from finance to the public sector?
It was extremely challenging moving from a private sector culture that was profit-driven to one that is research-based and public policy-oriented. I also had difficulty recalling all the economic theories that I studied at university several years before! Thankfully, I received a lot of guidance and help from my fellow economists and managers.


What does your typical day look like?
Most days the role requires me to keep up-to-date on economic events and manufacturing trends around the world. This information comes in useful when we visit companies in order to better understand their work processes and to forecast the manufacturing sector. The data available also allows me to conduct analyses into manufacturing companies at a deeper level, which can better aid policy-makers in EDB.


What do you like best about working for the Economist Service?
I enjoy the diversity of views and the stimulating discussions that I have with my colleagues. I am constantly impressed at how economic research contributes to policy-making and the depth of thinking that goes into each piece of work that is presented and written. The camaraderie among colleagues, training, and exposure to different aspects of policy-making through secondment opportunities further motivate me as an individual and a fellow colleague.
---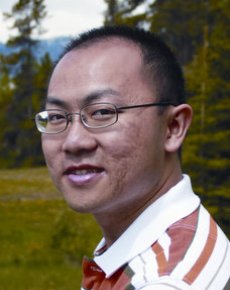 Andy Feng
Senior Economist, Macroeconomic Analysis Unit, Ministry of Trade and Industry


What are some of your most memorable experiences in the ES?
One of my first assignments was to examine the possible economic impact of a terrorist attack in Singapore. I recall thinking hard about transmission mechanisms before developing a logically coherent story. Given the many assumptions that went into deriving the figures, I was worried that they would not withstand scrutiny! With trepidation, I presented my findings to a room full of military and police brass. Nobody questioned the figures. I learned the value of the narrative and the thinking behind the figures – a good story gives colour and meaning to economic facts and figures.


What do you think is the value of having officers with PhD training in the ES?
Modern economics has many specialised fields. It is no longer feasible to be like the great economists of old who could publish research on a wide variety of topics from macroeconomic policy to microeconomic theory. These days, economists (even great ones!) have to be more focused in their research agenda. This also means that a basic education in economics may no longer be sufficient for the needs of a modern economist.

In my view, the modern, professional economist needs both cutting-edge research techniques and economic intuition. Having PhD training gives the economist these techniques and the latitude to apply them to his or her economic intuition.

For the ES to become an internationally well-respected and professional service, it needs to follow the path of renowned institutes like the IMF and World Bank in hiring and developing PhD-trained professionals.


Why did you accept the PhD scholarship with the Economist Service?
I had always wanted to pursue graduate studies in economics because my undergraduate education left me wanting more. But I was worried that I would need to sacrifice my dream to do research that was relevant for the government. So a PhD scholarship from MTI seemed too good to be true. I took it without hesitation.


What are the key non-academic takeaways from your studies abroad?
I have the good fortune of being a researcher in the Centre for Economic Performance, an economic research centre affiliated to the LSE and the largest in the UK. Seeing how a world-class research institute is organised is invaluable. I learned that academic research need not be too "academic". In fact, the Centre motivates all its research with policy implications in mind. The issue is one of balance between academic excellence and policy relevance. The ES too needs to think about this balance without sacrificing either.


What are your aspirations for yourself and the ES?
I see the ES becoming a professional service that is respected internationally. The strength of the ES must be in the rigour and integrity of its research and analysis. To grow, we need talented economists across the spectrum of economic specialisations. In particular, I see a greater need for sound microeconomic analysis. There is also scope for more policies, apart from economic ones, to benefit from the rigorous economic thinking that we can provide.

As for myself, I hope to contribute my specialised skills and knowledge to advance the economic analysis of policies when I return, especially in the area of applied microeconomic research on our labour markets and businesses.