Meet Our Economists:
Lee Zen Wea, Senior Economist, Ministry of Trade and Industry
Dr Gwee Yi Jie, Senior Economist, Ministry of Trade and Industry
Sarah Liu, Economist, Ministry of Trade and Industry
Christopher Saw, Currently on ES Postgraduate Scholarship
---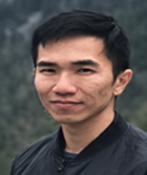 Senior Economist, Economics Division, Ministry of Trade and Industry

Zen Wea joined the Economist Service (ES) in 2013. As an ES officer, he has been posted to the Ministry of Trade and Industry (MTI) and the Ministry of Manpower (MOM).

He holds a Bachelor's degree from the National University of Singapore, and a Master's degree from California State University, Los Angeles.
What does a typical day in MTI look like for you?
In a day, I could be evaluating public policies using a variety of methodologies; contributing to discussions at regular research meetings where economists from all over the public sector come together to share their latest work; writing a think piece on our workforce policy or chatting with colleagues on economic literature and empirical research strategies.

The bottom line is that the activities in a work day vary widely and I think this keeps work interesting and fulfilling. Fundamentally, regardless of work, an economist is expected to be inquisitive, think on the feet, and ultimately deliver sound analysis.
What has it been like working for the different ministries within the Public Sector?
The rotation to different ministries was a great opportunity to broaden my horizons. I worked on a larger variety of projects and was exposed to policy concerns from different perspectives. These experiences have helped me become a more well-rounded economist. I am now more comprehensive in my assessment and understanding of different economic issues.
What do you like best about working for the Economist Service (ES)?
I see the ES as a nurturing environment with a community of passionate people and plentiful opportunities for an officer to develop, learn and grow. The people in the ES each have their own specialties and interests and are people whom I have learned much from over the years. Development opportunities include training courses, rotations to various government agencies and also further studies. The work is also inherently meaningful as I have witnessed the deliberations in public policy formulations and in my own ways, contributed economic insights to these deliberations.
---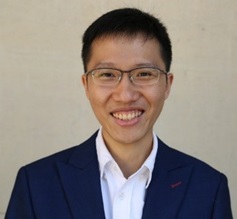 Senior Economist, Economics Division, Ministry of Trade and Industry

Yi Jie joined the Economist Service (ES) in 2014. As an ES officer, he has been posted to the Ministry of Trade and Industry (MTI) and the Ministry of Social and Family Development (MSF).

Yi Jie holds Bachelor's and Master's degrees from the London School of Economics and Political Science. He also holds a PhD degree from Columbia University.
Why did you decide to be an Economist?
When I was first introduced to economics in Junior College, I believed with much bravado that if I become an economist, I could explain almost anything and solve real world issues since economics comprises a powerful set of tools to study the underlying process of how the world works. While the naive thinking has since been replaced with a more nuanced understanding of economics, I still do not regret becoming an economist in the public service. The opportunity to apply my economics training to study a wide range of economic and social issues to make a positive difference in the lives of Singaporeans, has been one of the most fulfilling aspect of my job.
What do you do in your day-to-day?
I lead a team in identifying hot-button and emerging economic and social issues. Having identified these issues, we then develop economic thinking on these issues so as to better inform policy making. We do so through producing briefs, reports and research papers. Our briefs and reports require us to read extensively and to be updated on the latest in the academic literature. Where gaps in the literature exist, we embark on new research projects.
What do you wish people knew about your job?
I wish that people knew how seriously the ES takes training. Economics as a field of study is growing at an extremely fast pace. Each year, the top five economic journals receive more than 5,000 papers and only publish around 300 papers! This means that we must continuously expand our technical capabilities and keep up to date with the latest in the profession. To this end, the ES offers scholarships to its officers to pursue Master's or PhD degrees. We are also given the opportunity to audit postgraduate classes at the local universities.
What is the best and fun part about your job?
The best and fun part about my job is that I get to apply what I learnt in school. As someone who geeks out about the latest applied econometrics techniques, joining the ES has turned out to be a dream come true. The wide variety of economic and social policies, as well as their variations in implementation, allow for the use of creative empirical strategies to evaluate the effectiveness of policies. Moreover, Singapore has high quality individual- and firm-level micro datasets that ES officers can use to do research. Using these datasets alongside robust empirical strategies to study policies has been one of my most memorable experiences.
---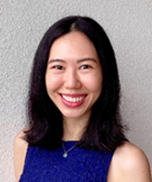 Economist, Economics Division, Ministry of Trade and Industry

Sarah was awarded the Singapore Government Scholarship (Economist Service) in 2016. She completed her undergraduate degree at the London School of Economics and Political Science in 2019, and subsequently completed her Master's degree at the University of Cambridge in 2020.

She joined the Economist Service (ES) in 2020, and is currently posted to the Economics Division in the Ministry of Trade and Industry.
Why did you decide to be an Economist?
I enjoyed studying economics in school and I felt that working as a professional economist would allow me to do meaningful work by using economic methods to rigorously analyse issues and propose policies that improve the well-being of society.
What do you do in your day-to-day?
As part of my macroeconomic surveillance and growth forecasting work for the US and Singapore economies, I monitor and analyse key economic developments that have an impact on these economies. I am also involved in various economic research studies which aim to rigorously analyse policies across a wide range of areas (e.g., labour, firm digitalisation, and firm innovation).
What is fun about your job?
The work environment is very intellectually stimulating and collaborative. I enjoy being able to have stimulating discussions on research techniques, findings, and policy implications with other economists and policymakers on a diverse range of policy issues.
What are some misconceptions people have about your job?
Some people may think that we do data collection. We actually make sense of data through rigorous research and analysis. Our research findings and recommendations support key policy moves across various domains, which are not limited to economic policies.
---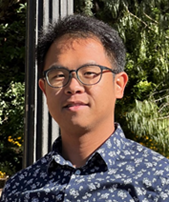 Currently on Economist Service (ES) Postgraduate Scholarship

Christopher joined the ES in 2015. As an ES officer, he has been posted to the Ministry of Trade and Industry and the Ministry of Finance (MOF).

He holds Bachelor's and Master's degrees from the University of Toronto, Canada, and is currently pursuing a PhD at the University of California, Los Angeles (UCLA).
What are some of your most memorable experiences in the Economist Service (ES)?
In early 2016, a small group of ES officers from different ministries (Ministry of Social and Family Development, MTI, MOF) was formed to study Singapore's economic resilience to contribute to the work of the Committee for the Future Economy (CFE). I was very fortunate to be part of this inter-agency team. Being a relatively new officer then, I gained a lot from this project and experienced first-hand how an inter-agency group works together. I also received a huge amount of technical guidance from my more experienced colleagues. The whole experience showed me that the ES has a wonderful camaraderie and a culture of nurture - every economist is willing to share their knowledge and expertise, and also learn from others at the same time.
Since early 2020, the whole of Government has been hard at work dealing the Covid crisis. My involvement was to prepare economic estimates of different possible scenarios for Singapore's economy, and we communicated closely with MOF while it prepared four Budgets in one year. Our team had to think about the different complex channels of impact. Broadly speaking, the external Covid shock was to both the demand and supply sides of the economy, and these generated further domestic spillovers. Due to the ever-changing nature of Covid, we had to update our projections frequently and account for new possible scenarios. We later published our analysis and findings in feature articles to share what we learnt about the expected economic costs of the crisis in 2020.
What do you think is the value of having officers with PhD training in the ES?
The ES is a professional scheme which develops economists in the Singapore public sector to conduct rigorous and policy-orientated economic research. When I was new to the ES, I learnt a tremendous amount from my colleagues with PhDs in a myriad of ways. I would discuss my projects and ideas with them and they could draw from their PhD experience to offer deeper methodological insights or a fresh perspective to approach a research topic. They also helped to ensure that our work met a high standard of technical rigour, so that we can credibly make policy recommendations based on the evidence drawn from the data. I also learnt the best ways to communicate economic concepts and findings to a general audience, and make my research findings accessible to as many as possible. Besides technical know-how, they were also a constant source of interesting ideas and conversations pertaining to economics, and a lot of fun to be around.
Why did you accept the PhD scholarship with the ES?
I thoroughly enjoy economics research because it allows me to pose relevant questions about not just the economy, but also the society and environment that we live in. It is structured and applies to quantitative methods to address these questions, and even as the field continues to evolve it is rooted in a fundamental set of principles and theory. After I received my Master's degree, I considered applying for a PhD to continue my studies and to eventually pursue a career in academia. However, I was at that time not prepared for a research PhD as I lacked the experience. I thought it was better to look for suitable work that could allow me to apply economic theory and tools to real problems, which is what led me to join the ES. I found the experience that I had sought and I also realised that returning to the ES with a PhD will be more personally fulfilling compared to an academic career in economic research. The ES deals with a range of economic issues that are pertinent to Singapore, and our insights and findings are directly communicated to policymakers.
What are the key non-academic takeaways from your studies abroad?
I feel greatly privileged to be able to pursue my PhD at UCLA, and meeting new people from a diversity of experience in graduate school has been very rewarding. My key takeaway is to never be shy to talk to different people and try new activities. Since moving to California, I have become an avid hiker with other international students. My time abroad and my PhD experience have both been greatly enriched by the new friendships I found outside of Singapore along the way.
What are your aspirations for yourself and the ES?
Having benefitted from my predecessors, I hope to also inspire others through sharing what I have learnt when I return. Besides continuing to advance the research work of the ES, I hope to further strengthen the nexus of policymaking and economic analysis in our work, so that the ES can create even more meaningful impact for Singapore.