Introduction
The Pro-Enterprise Panel (PEP) is the champion for the First Mover Framework and New Idea Scheme. The First Mover Framework aims to facilitate a pro-enterprise environment by giving entrepreneurs with innovative business ideas a head start in the allocation of public assets. These First Movers can be given an advantage in the use of public assets to implement their ideas. The New Idea Scheme helps agencies and businesses accelerate and standardise the facilitation of new business ideas using methods such as regulatory sandboxes.
Details of First Mover Framework:




In general, the following types of proposals do not qualify under the First Mover Framework:



First Movers can be granted an allocation advantage and/or a price advantage.



Details of New Idea Scheme: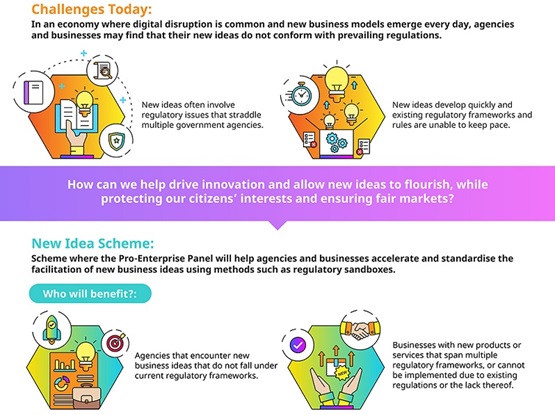 Click here to submit your First Mover and New Ideas.