Campaign for Public Sector Pro-Enterprise Initiatives
A Pro-Enterprise mindset within the government is key to making Singapore attractive to businesses. From streamlining processes within agencies, and between the government and business, to creating regulatory space to spark innovation and growth, agencies are demonstrating their commitment towards a more pro-enterprise environment.

Every year, we recognise agencies which have contributed useful ideas or suggestions that foster a pro-enterprise public service to serve businesses better. The list of the winning suggestions are:
GOLD - Maritime and Port Authority of Singapore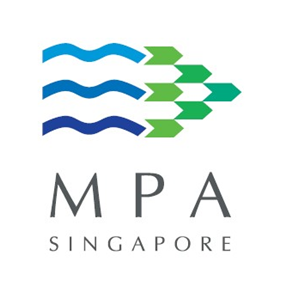 Integrated Application/Assessment System for Classification as Shipyard or Offshore Marine Facilities
An online IT applications/assessment system to make it easier for applicants to submit their documents had the added bonus of becoming a knowledge depository and management website for MPA and its users.

In the past, applicants submitted their documents in hard copy to MPA to request for concessionary port dues at Shipyards and Offshore Marine Facilities. Members of the Port Dues Working Group would use the hard copy to make their assessment after which they would submit their recommendation, still in hard copy, to MPA's CE.

Given the inefficiencies of hard copy submission/ assessment, the PDWG initiated and implemented the use of an online information and IT application/assessment system. It enhances user experience and is able to better capture critical information.

The online system is unique. Not only does it serve as a platform for applications to be processed in a more efficient manner; it also functions as a knowledge depository and management site where all information/correspondences/decisions are captured in the system's database.
SILVER – Housing & Development Board
Automated Convenience Stores
The HDB is always on the lookout for innovative business proposals and solutions that not only meet residents' needs but also provides solutions to tackle business-related concerns.

One such proposal from a business owner is the Automated Convenience Store which has proven to be a boon for residents. Once the HDB identified the proposal's feasibility and merits, it worked with the business owner and relevant authorities to implement the Automated Convenience Store concept at various HDB void deck kiosks.

The Automated Convenience Store comprises a cluster of custom-made vending machines, offering items that are typically available at a conventional provision shop, mini-mart or convenience store – but without any staff manning the kiosk. Unlike the usual vending machines which operate independently, the cluster of vending machines is linked and centrally managed, allowing the business owner to remotely monitor stocks in the machine and replenish them accordingly.

It is a manpower-lean concept which allows for a more sustainable operating model. For residents, they enjoy the convenience and service of a conventional minimart or convenience store – all at their doorstep, 24/7.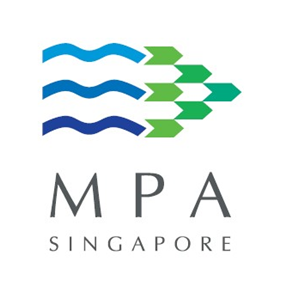 SILVER - Maritime and Port Authority of Singapore
Hub Port Systems Integration to Improve Service Delivery
Productivity for both customers and MPA has increased after the submission process for a Harbour Craft Manning Licence (ML) and a Certificate of Endorsement (COE) were integrated.

In the past, to obtain these two certificates, applicants had to submit the same set of documents/data to three different departments in MPA.

Following feedback, the departments worked together to review their processes and systems for integration so that the customers approached a single department to complete multiple transactions.

Applying for these two documents has become a breeze and productivity has gone up.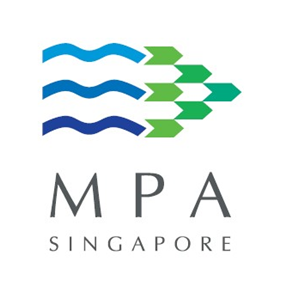 SILVER - Maritime and Port Authority of Singapore
Implementation of Electronic Certificates
To enhance administrative efficiency and reduce costs for the shipping industry, the MPA initiated a project to issue electronic certificates (E-Certs) which comply with the International Maritime Organization's (IMO) guidelines.

The E-Certs are helpful as the shipping industry is traditionally a paper-intensive industry. Hard copies of certificates are kept on-board ships to provide proof that the vessels are compliant with the various regulations or conventions applicable to them.

MPA, which began the E-Certs project in April 2017, worked with its internal departments and industry partners to issue the E-Certs which replaced the hard copy certificates.

Separately, MPA also collaborated with the Danish Maritime Authority and Norwegian Maritime Authority to promote the use of E-Certs, with the aim of getting more countries on board the E-Cert bandwagon.

BRONZE - Singapore Civil Defence Force
An Application to Verify Licensable Petroleum and Flammable Materials
SCDF has a self-service application that provides accurate verification of licensable P&FM for the chemical industry. The self-service lets importers know right away if their chemical is a licensable P&FM product.

Prior to self-application, SCDF received numerous enquiries from importers asking for verification on licensable P&FM despite a step-by-step guide for them to self-determine if the flammable product is regulated by SCDF. Due to importers' inaccurate identification of products, their cargo clearance permit (CCP) application was often rejected.

After receiving industry feedback, SCDF implemented the self-service application, which is an expansion of SCDF's e-services and the mySCDF mobile application.

Gone are the days when the chemical industry had to contact the SCDF via email, telephone calls or consultations to ask if their chemical is a licensable P&FM.