===========================================================
About Asia-Pacific Economic Cooperation (APEC)
APEC is a regional economic forum comprising 21 member economies, including Singapore. Its primary purpose is to promote sustainable economic growth and prosperity in the Asia-Pacific region.
APEC and its Members
APEC was established in 1989 in response to the growing interdependence among Asia-Pacific economies and the advent of regional trade blocs in other parts of the world. Singapore was a founding member along-side 11 others.
Today, APEC comprises 21 member economies, which are home to more than 2.7 billion people (approximately 39% of the world's population) and account for 48% of global trade and over half of global GDP.
APEC's three observers are theAssociation of Southeast Asian Nations (ASEAN), Pacific Economic Cooperation Council, and Pacific Islands Forum.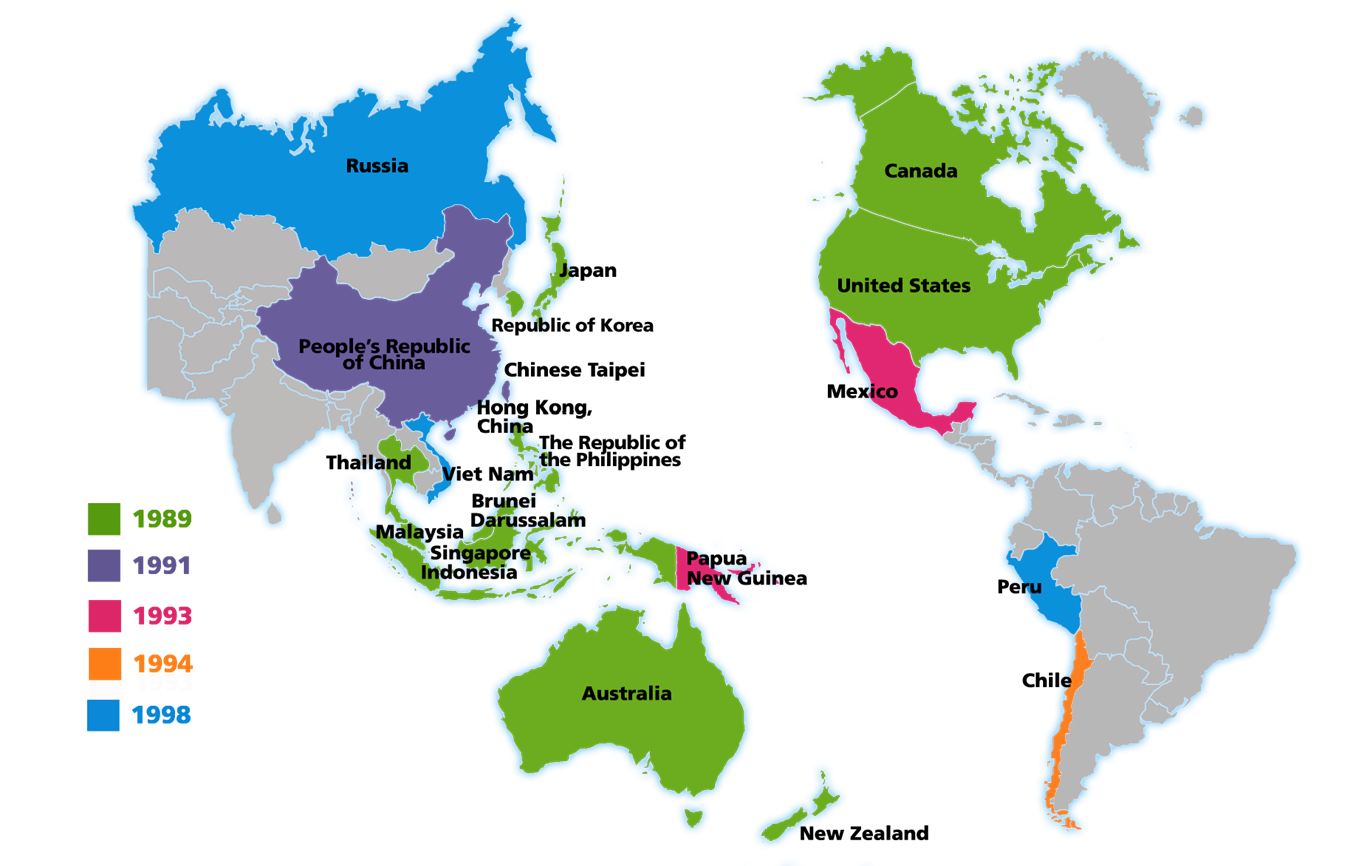 APEC's Work
APEC operates on the basis of open dialogue and aims to strengthen regional economic integration by:
facilitating trade and investment "across the border";

removing supply chain chokepoints "at the border"; and

improving business climates "behind the border".
APEC leaders, ministers, senior officials and business representatives meet regularly to take the APEC agenda forward. Since its inception in 1989, trade in goods and services between APEC economies have more than tripled. APEC also supports the work in other international organisations such as the World Trade Organization (WTO) and ASEAN.
APEC's work has expanded to address issues such as health, energy and human resource development. The breadth of APEC's agenda allows for a multidisciplinary approach to cross-cutting issues such as the Digital Economy.
Chile will chair APEC in 2019, focusing on "Connecting People, and Building the Future".
Singapore in APEC
APEC economies account for over 75% of Singapore's global trade in goods and services. Singapore participates actively in APEC with a view to deepen economic integration in the Asia-Pacific and strengthen economic linkages with individual APEC economies.
APEC also serves as a useful platform to share experiences and best practices as well as incubate fresh ideas and approaches on a variety of topics.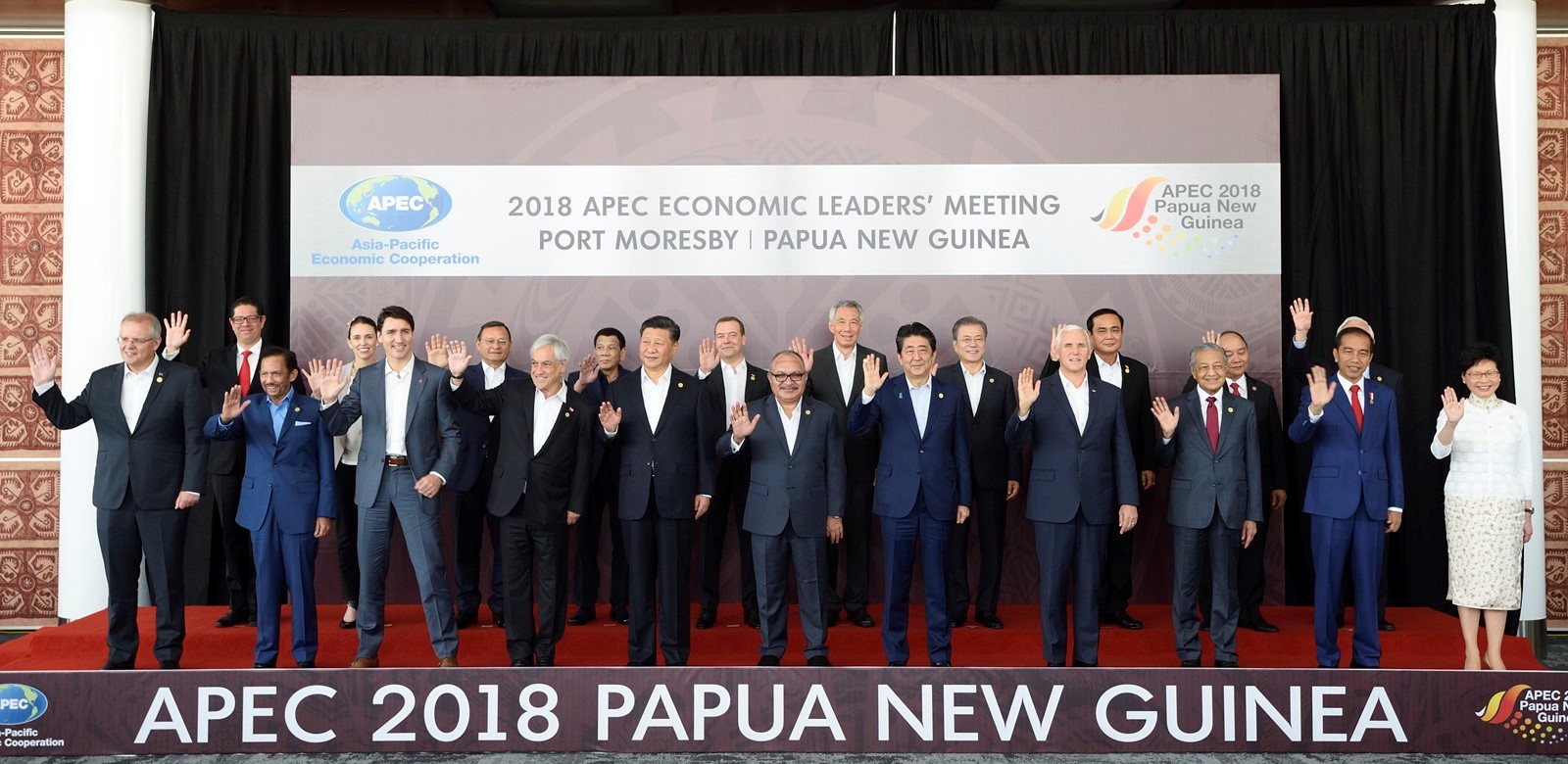 The APEC Secretariat is situated in Singapore. The Secretariat performs a central role in assisting member economies in APEC initiatives and providing economic policy research and analyses.
Singapore's 2009 APEC Chairmanship
APEC and the Private Sector
An annual ABAC-Leaders dialogue and APEC CEO Summit give ABAC members regular opportunities to exchange views with APEC Leaders. APEC industry dialogues also provide opportunities for regional business leaders to discuss with economies and other institutions on key issues facing the region. The Singapore Business Federation (SBF) is ABAC's Secretariat in Singapore.
Other Useful Resources
The APEC Cross-Border Privacy Rules (CBPR) is a certification system that recognises the adequacy of organisations' data protection policies, to facilitate privacy-respecting data flows among participating APEC member economies.
The APEC Trade Repository is an online platform that provides links to APEC members' trade regulatory information including tariff rates, preferential trade agreements and customs procedures.
The APEC Engineers and APEC Architects schemes recognise substantial equivalence of competence standards for professional engineers and architects within participating APEC members.
The APEC Business Travel Card allows frequent business travellers from participating APEC members visa-free (multiple entry for a stay of up to 90 days on each visit) and express immigration clearance through special APEC lanes on arrival and departure at major international airports.