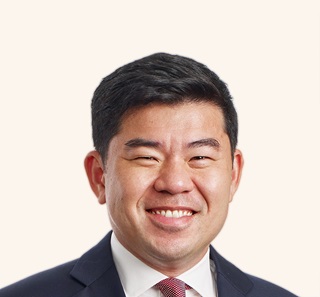 Mr Gabriel Lim
P​ermanent Secretary (Policy)
Mr Lim was appointed Permanent Secretary of the Ministry of Trade and Industry in April 2019. Mr Lim is responsible for formulating policies to grow Singapore's economy, strengthen its enterprises, and create better jobs for Singaporeans.

Prior to his current appointment, Mr Lim was Permanent Secretary at the Ministry of Communications and Information. Mr Lim had previously also served as Principal Private Secretary to Prime Minister Lee Hsien Loong, and held appointments at the Ministry of Defence, Ministry of Health, the Public Service Division and Info-communications Media Development Authority.

Mr Lim graduated from Stanford University's Sloan Management Programme with an M.Sc in Management under the Lee Kuan Yew scholarship. Mr Lim also holds an M.Sc in Economics from the London School of Economics and a BA in Economics from the University of Cambridge.

Mr Lim serves on the Board of Directors for the National Research Foundation, St. Joseph's Institution International, St. Joseph's Institution International Elementary School, CapitaLand Investment Limited, and the East Asian Institute.