Sembcorp Gayatri Power Complex: Providing Essential Power for Growth in India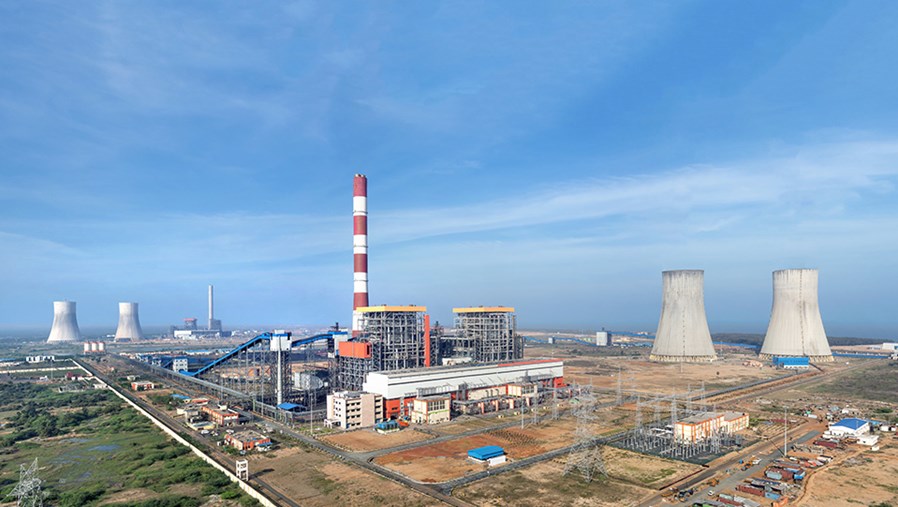 Due to rapid economic expansion, India has one of the world's fastest growing energy markets and is expected to be one of the top contributors to the increase in global energy demand.
As a company with a strong track record in developing, owning and operating large-scale utilities projects, Sembcorp entered the Indian energy market in 2010. We now have over 4,000 megawatts of thermal and renewable assets portfolio in operation and under development in the country. With a strong growing presence, we are one of the biggest foreign investors in India's power sector in recent times.
Sembcorp develops, operates and manages the US$3 billion Sembcorp Gayatri Power Complex in Krishnapatnam, SPSR Nellore District, Andhra Pradesh. Comprising four 660-megawatt supercritical coal-fired units within two power plants – the Thermal Powertech Corporation India (TPCIL) and the Sembcorp Gayatri Power (formerly NCC Power Projects) – the power complex offers a total power capacity of 2,640 megawatts, equivalent to about 40% of the daily energy demand of Andhra Pradesh.
The proximity of the two power plants allows Sembcorp to benefit from substantial synergies, such as the use of a common coal importation and logistics infrastructure and management. By leveraging technology and innovation from start to end, such as the supercritical technology, we are able to achieve efficiency and lower emissions compared to conventional coal-fired power plants. We have also minimised air pollution and reduced the load on the rail network through a covered conveyor system that transports coal seamlessly from coast to power complex.
Sembcorp owns 86.9% of TPCIL through its wholly-owned subsidiary, Sembcorp Utilities, while Gayatri Energy Ventures, a wholly-owned subsidiary of Gayatri Projects, owns the remaining 13.1%.
Sembcorp owns 88% of Sembcorp Gayatri Power, while the remaining stake is held by Gayatri Energy Ventures through NCC Infrastructure Holdings.
Source:http://www.sembcorp.com/en/media/features?Id=9170